Please note: the following links are for informational purposes only and do not necessarily constitute an endorsement of their content or reflect the opinions of USJETAA. 
JET Program Verification of Participation
CLAIR New York can provide a verification of participation in the JET Program. CLAIR/JLGC can provide basic proof of participation along the lines of: "Our records show that _____ was a participant on the JET Program from _____ to _____ , working in _____ (prefecture / city / town)."
You can find the form here:
JETwit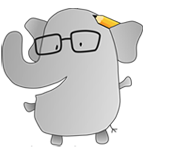 JETwit is the de facto online magazine for the JET alumni community worldwide, created by JET alum Steven Horowitz (Aichi-ken, Kariya-shi, 1992-94). It is a great resource for information about recent JETAA events, job opportunities, reviews of books and movies and more.
Japan Local Government Center (CLAIR, New York) was created in 1988 as the first of seven overseas offices of the Council of Local Authorities for International Relations (CLAIR) in Tokyo.
CLAIR itself was founded earlier that same year as a quasi-government organization under the auspices of the Ministry of Home Affairs (now the Ministry of Internal Affairs and Communications) in order to coordinate the JET Program and support various other international initiatives undertaken by prefectures and local governments in Japan. It is funded by and works on behalf of these governments. For more information on CLAIR and its activities please click here.
The official webpage of AJET in Japan. Check out their latest Connect Magazine here!
NAJAS
The National Association of Japan-America Societies, Inc. (NAJAS) is a private, non-profit, non-partisan organization that offers educational, cultural and business programs about Japan and U.S.-Japan relations to the general public through its member Japan and Japan-America Societies. Many JET alumni have served as volunteers or staff of individual Japan-America Society chapters throughout the US. These Societies are often a very good resource for information about Japan-related organizations, public affairs and cultural events, and Japanese language classes.
From the Taylor Anderson Memorial Fund website:
Taylor Anderson was an assistant language teacher in the JET Programme in Ishinomaki from August, 2008 until perishing in the March 11, 2011 Great East Japan Earthquake.  Taylor loved her life in Ishinomaki and planned to return to the U.S. in August, 2011 and hoped to continue her relationship with Japan. Her fund was established to help students, schools and families in the Ishinomaki and Tohoku recover from the earthquake and tsunami as Taylor's family expects Taylor would have wanted and to pursue Taylor's dream of being a bridge between the U.S. and Japan.